Ecco la prima immagine di 007: Quantum of Solace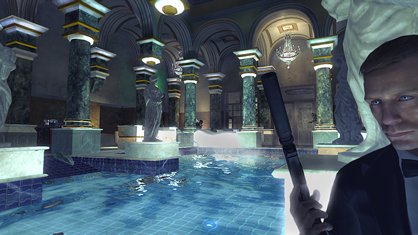 Torna a farsi sentire la Treyarch, e stavolta non per il prossimo Call of Duty: difatti, ecco rilasciata la prima immagine del prossimo gioco basato sulle avventure della spia più famosa del mondo, James Bond.
Il titolo prenderà il nome di 007: Quantum of Solace, lo stesso del prossimo film incentrato sulla spia britannica, interpretata da Daniel Craig, in attesa di uscire nelle sale.
Tale immagine, ci dicono, non è che un assaggio della gran quantità di dettagli che verranno forniti mediante i prossimi Official Xbox Magazine e PlayStation: The Official Magazine, che sono già in distribuzione presso gli abbonati. Speriamo di saperne di più al più presto.
Nuova Immagine di 007: Quantum of Solace



via | Gamesradar