Call of Duty: World at War si mostra in nuove immagini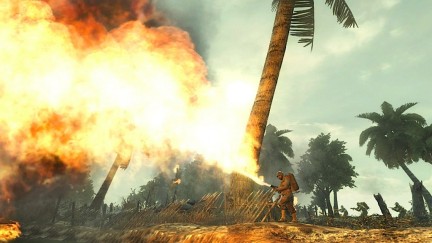 Dopo la bella notizia di ieri incentrata sulla cooperativa a quattro giocatori, gustiamo qualche nuova immagine di Call of Duty: World at War, quinto capitolo del famoso FPS bellico, ambientato questa volta nel fronte orientale della Seconda Guerra Mondiale.
Questa carrellata di belle immagini comprende il lanciafiamme e alcune suggestive ambientazioni dove a spiccare sono gli ottimi effetti di luce e l'abbondanza di effetti particellari davvero convincenti (esplosioni, scintille e polvere). Per vedere quello che il gioco di Treyarch saprà fare in movimento su Xbox 360, PS3, Wii e PC dovremo aspettare l'autunno.
via | Joystiq