Classifiche di vendita settimanali in Italia dal 30 gennaio al 5 febbraio 2012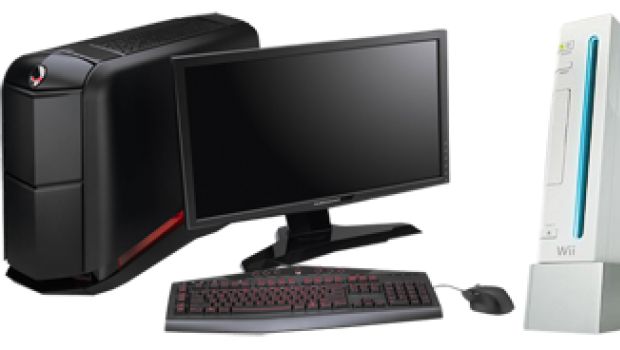 Le classifiche di vendita settimanali dal 30 gennaio al 5 febbraio 2012 vedono Final Fantasy XIII-2 e World of Warcraft ai primi posti.

Nuovo appuntamento con le classifiche di vendita italiane settimanali condotte da GfK per conto di AESVI. Su console debutta subito in vetta Final Fantasy XIII-2. Noi mortale su PC, dove troviamo la solita carta prepagata di World of Warcraft, seguita ancora da Football Manager 2012.
Top 10 Console
1 FINAL FANTASY XIII 2 PS3 SQUARE ENIX
2 JUST DANCE 3 WII UBISOFT
3 UNCHARTED 3 L'INGANNO DI DRAKE PS3 SONY
4 FINAL FANTASY XIII 2 CRYSTAL EDITION PS3 SQUARE ENIX
5 FIFA 12 PS3 ELECTRONIC ARTS
6 CALL OF DUTY MODERN WARFARE 3 PS3 ACTIVISION BLIZZARD
7 METAL GEAR SOLID HD COLLECTION PS3 KONAMI
8 SOUL CALIBUR 5 PS3 NAMCO
9 MEDAL OF HONOR LIMITED EDITION PS3 ELECTRONIC ARTS
10 MARIO KART 7 3DS NINTENDO
Top 10 PC
1 WORLD OF WARCRAFT PRE PAID CARD 2 MESI PC ACTIVISION BLIZZARD
2 THE SIMS 3 MASTER SUITE STUFF PC ELECTRONIC ARTS
3 FOOTBALL MANAGER 2012 PC SEGA
4 THE SIMS 3 PC ELECTRONIC ARTS
5 KING'S BOUNTY CROSSWORLDS PREMIUM PC FX INTERACTIVE
6 CALL OF DUTY MODERN WARFARE 3 PC ACTIVISION BLIZZARD
7 BATTLEFIELD 3 PC ELECTRONIC ARTS
8 X-PLANE 8 PREMIUM PC FX INTERACTIVE
9 THE ELDER SCROLLS V SKYRIM PC BETHESDA SOFTWORKS
10 FIFA 12 PC ELECTRONIC ARTS
Continua dopo la pausa con le classifiche per piattaforma.
Top 10 3DS
1 MARIO KART 7 NINTENDO
2 SUPER MARIO 3D LAND NINTENDO
3 RESIDENT EVIL REVELATIONS CAPCOM
4 SUPER POKEMON RUMBLE NINTENDO
5 ASPHALT 3D UBISOFT
6 RESIDENT EVIL REVELATIONS + PAD CAPCOM
7 CUBIC NINJA UBISOFT
8 LEGEND OF ZELDA OCARINA OF TIME NINTENDO
9 COOKING MAMA 4 KITCHEN MAGIC 505 GAMES
10 SONIC GENERATIONS SEGA
Top 10 DS
1 NEW SUPER MARIO BROS NINTENDO
2 PROFESSOR LAYTON E IL RICHIAMO DELLO SPETTRO NINTENDO
3 MARIO KART NINTENDO
4 POKEMON WHITE NINTENDO
5 POKEMON BLACK NINTENDO
6 INAZUMA ELEVEN NINTENDO
7 ART ACADEMY NINTENDO
8 SUPER MARIO 64 DS NINTENDO
9 CARS 2 DISNEY INTERACTIVE STUDIOS
10 MARIO VS DONKEY KONG PARAPIGLIA A MINILAND NINTENDO
Top 10 PS2
1 PRO EVOLUTION SOCCER 2012 KONAMI
2 FIFA 12 ELECTRONIC ARTS
3 BLACK ELECTRONIC ARTS
4 GRAND THEFT AUTO SAN ANDREAS PLATINUM ROCKSTAR GAMES
5 GTA GRAND THEFT AUTO SAN ANDREAS PLATINUM ROCKSTAR GAMES
6 NEED FOR SPEED UNDERCOVER ELECTRONIC ARTS
7 IL PADRINO ELECTRONIC ARTS
8 WWE SMACKDOWN VS RAW 2007 (+ DVD) THQ
9 NEED FOR SPEED MOST WANTED ELECTRONIC ARTS
10 BEN 10 ULTIMATE ALIEN COSMIC DESTRUCTION D3
Top 10 PS3
1 FINAL FANTASY XIII 2 SQUARE ENIX
2 UNCHARTED 3 L'INGANNO DI DRAKE SONY
3 FINAL FANTASY XIII 2 CRYSTAL EDITION SQUARE ENIX
4 FIFA 12 ELECTRONIC ARTS
5 CALL OF DUTY MODERN WARFARE 3 ACTIVISION BLIZZARD
6 METAL GEAR SOLID HD COLLECTION KONAMI
7 SOUL CALIBUR 5 NAMCO
8 MEDAL OF HONOR LIMITED EDITION ELECTRONIC ARTS
9 THE SIMS 3 ELECTRONIC ARTS
10 PRO EVOLUTION SOCCER 2012 KONAMI
Top 10 PSP
1 ASSASSIN'S CREED II BLOODLINES UBISOFT
2 PRO EVOLUTION SOCCER 2012 KONAMI
3 FIFA 12 ELECTRONIC ARTS
4 GRAN TURISMO ESSENTIALS SONY
5 DRAGON BALL Z SHIN BUDOKAI 2 ESSENTIALS BANDAI
6 GRAND THEFT AUTO LIBERTY CITY STORIES ROCKSTAR GAMES
7 CARS 2 SONY
8 GERONIMO STILTON SONY
9 MEDIEVIL RESURRECTION ESSENTIALS SONY
10 RATCHET & CLANK L'ALTEZZA NON CONTA ESSENTIALS SONY
Top 10 Wii
1 JUST DANCE 3 UBISOFT
2 WII PLAY MOTION + WII REMOTE PLUS NINTENDO
3 WII PARTY NINTENDO
4 NEW SUPER MARIO BROS NINTENDO
5 WII FIT PLUS + BALANCE BOARD NINTENDO
6 MARIO & SONIC AI GIOCHI OLIMPICI LONDRA 2012 SEGA
7 MARIO KART + WII WHEEL NINTENDO
8 SUPER MARIO GALAXY SELECTS NINTENDO
9 WII FIT PLUS + BALANCE BOARD BLACK NINTENDO
10 MICHAEL JACKSON THE EXPERIENCE UBISOFT
Top 10 XBOX 360
1 FINAL FANTASY XIII 2 SQUARE ENIX
2 FIFA 12 ELECTRONIC ARTS
3 SOUL CALIBUR 5 NAMCO
4 CALL OF DUTY MODERN WARFARE 3 ACTIVISION BLIZZARD
5 FINAL FANTASY XIII 2 CRYSTAL EDITION SQUARE ENIX
6 METAL GEAR SOLID HD COLLECTION KONAMI
7 BATTLEFIELD 3 ELECTRONIC ARTS
8 PRO EVOLUTION SOCCER 2012 KONAMI
9 KINECT SPORTS STAGIONE 2 MICROSOFT
10 FORZA MOTORSPORT 4 MICROSOFT