Annunciate le date di uscita di Disgaea 3 e Disgaea DS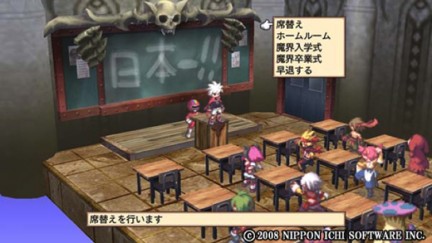 NIS America ha annunciato che Atlus sarà il distributore esclusivo in America per tre titoli in arrivo: Disgaea 3: Absence of Justice, Disgaea DS e Rhapsody: A Musical Adventure. Grazie a questo annuncio, sappiamo ora anche le date di uscita per tutti e tre i giochi.
Il tanto atteso Disgaea 3, arriverà il 26 agosto 2008 e si preannuncia come un pilastro degli rpg strategici su Playstation 3. Disgaea DS è la versione portatile completamente rifatta del gioco originale - da non confondere con il remake dell'anno scorso uscito su PSP, Disgaea: Afternoon of Darkness. L'uscita è prevista per il 23 settembre 2008.
Per quanto riguarda il forse meno atteso Rhapsody: A Musical Adventure, l'uscita sarà in contemporanea con Disgaea DS, quindi il 23 settembre. Anche qui si tratta di un remake, sempre per Nintendo DS, ma di uno dei più alternativi giochi per PlayStation mai creati.