Call of Duty: World at War - nuove immagini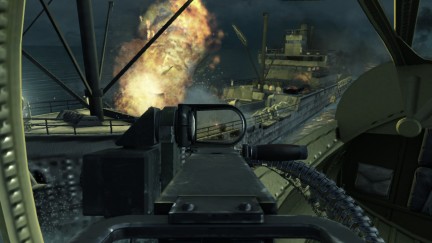 Treyarch ha rilasciato una serie di nuove immagini di Call of Duty: World at War, ambientate nel centro dell'azione del gioco previsto per il prossimo autunno su Xbox 360, PS3, Wii e PC.
Nonostante i dubbi iniziali sullo sviluppatore, ritenuto non al pari di Infinity Ward, l'impressione è che lo studio stia lavorando con cognizione di causa e possa risollevarsi dopo il mezzo flop di Call of Duty 3.
Di certo la "nuova" ambientazione del fronte orientale della Seconda Guerra Mondiale non basterà da sola a rendere nuovamente interessante questo tipo di background, ma ci sarà bisogno di un grande sforzo da parte di Treyarch per fare in modo che World at War possa essere appetibile. Vedremo.
via | Gamekyo