MUD - FIM Motocross World Championship in uscita a febbraio, è firmato Milestone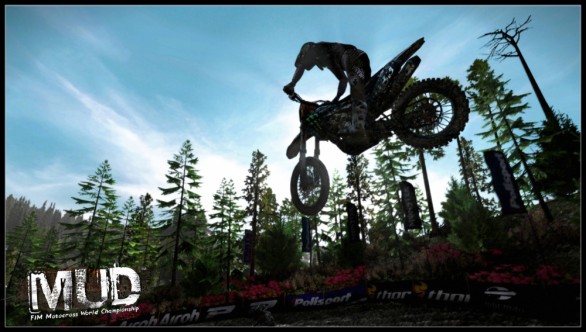 Dopo il discreto WRC 3 pubblicato da Black Bean Games, lo studio italiano Milestone continua a dedicarsi al filone off-road con MUD - FIM Motocross World Championship. Il gioco questa volta però esce per Bandai, un publisher di assoluto rilievo, segno che i grandi passi in avanti di WRC 3 si sono fatti notare anche fuori.
Nel gioco troveremo tutti i piloti e le location dei campionati MX1 e MX2, compresi tutti i contenuti legati al Monster Energy FIM Motocross of Nations dell'annata 2011, abbracciando sia il motocross classico su pista che quello freestyle puramente votato ai tricks con una modalità apposita. Continua dopo la pausa.
Ecco un estratto dalla pagina del gioco apparsa sul sito di Milestone:


Una licenza di grandissimo valore: 3 competizioni ufficiali (campionati MX1, MX2 e MXoN); 12 locations e tutti gli sponsor del campionato 2011; 32 team ufficiali tra MX1 e MX2; 84 piloti reali.

Monster Energy FIM Motocross of Nations: 16 team nazionali, 48 piloti e moto (con divise e livree dei vari team nazionali), inclusi i campioni del mondo degli Stati Uniti. La rivalità personale finisce quando il torneo delle Nazioni inizia!

MUD World Tour: vivi l'intera esperienza MUD attraverso la vita di personaggi speciali: gli EROI! Affronta un elevato numero di livelli ed eventi di diverso genere e dimostra quanto ci sai fare per scalare il mondo della Motocross!

Monster Energy Trick Battle Mode: 30 trick diversi in 3 arene spettacolari, perchè "Motocross" vuol dire anche Freestyle!
Mud arriverà su quasi tutte le piattaforme di rilievo e cioè PC, Xbox 360, PlayStation 3 e PlayStation Vita, sia in formato fisico che in download digitale per Steam e PlayStation Network. Siliconera scrive che il gioco arriverà il 26 febbraio, una data relativa all'uscita nel continente americano ma che non dovrebbe essere troppo sfalzata da quella europea.
Via | Siliconera | Milestone