Sonic and the Black Knight confermato ufficialmente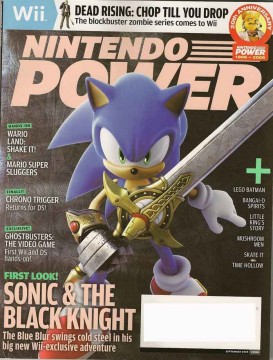 Sonic and the Black Knight è ora ufficiale: Sega ha presentato ufficialmente il nuovo titolo dedicato al porcospino blu sul suo sito ufficiale.
Gli sviluppatori saranno proprio i ragazzi del Sonic Team, per questo titolo ancora blindatissimo di cui si sanno pochi particolari. Come anticipavamo ieri, si pensa ad un action con elementi in puro stile gioco di ruolo e ambientazione fantasy.
Cronologicamente, Sonic and the Black Knight è il seguito di Sonic and the Secret Rings. La data di uscita è stata fissata da Sega per la primavera 2009, in assoluta esclusiva Wii.
via | Sega