Gears of War 2: achievements collegati al primo capitolo della serie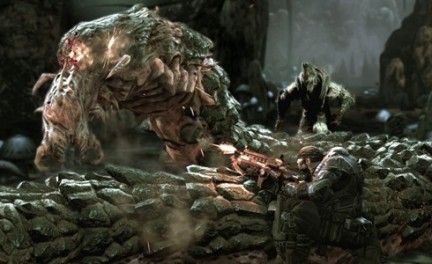 Sempre più notizie interessanti sui videogiochi in arrivo dal Comic-Con di San Diego: è il turno di Gears of War 2, del quale Cliff Blezinski in persona offre alcuni interessanti nuovi dettagli.
In particolare, "Cliffy B" ha annunciato che alcuni contenuti sbloccabili del gioco saranno collegati agli obiettivi del primo capitolo, che se presenti nel profilo del giocatore andranno quindi a offrire ulteriori elementi tipo nuovi personaggi giocabili nella modalità online.
Sembra inoltre confermata la limited edition del gioco, con tanto di replica in miniatura del fucile Lancer che però potrebbe costare 130$ invece dei 69 precedentemente vociferati. Vi ricordo che Gears of War 2 uscirà il prossimo 7 novembre in esclusiva su Xbox 360.
via | Joystiq