Gears of War 2: censura fai da te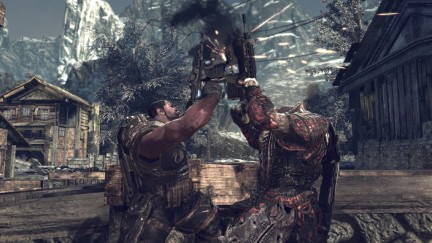 Gli sviluppatori di Gears of War 2, il gioco d'azione più atteso dai possessori di Xbox 360, mettono le mani avanti per evitare le altrimenti inevitabili polemiche legate alla natura particolarmente cruenta del gioco: sarà implementata l'opzione per censurare le componenti più violente.
Con questa apposita voce del menu principale, infatti, il giocatore potrà decidere di disattivare completamente il sangue, sostituito da una sorta di scintille, e tagliare le parti più volgari dei dialoghi.
Gears of War 2 arriverà in esclusiva Xbox 360 il prossimo 7 novembre.
via | MCV