Guitar Hero World Tour: nuove canzoni svelate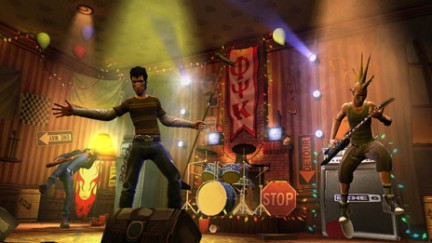 Nuove canzoni di Guitar Hero World Tour sono emerse, alcune grazie ai redattori di IGN, altre direttamente tramite un comunicato stampa ufficiale di Activision.
I nuovi arrivi si dividono fra brani di modesto richiamo e pezzi particolarmente graditi: fra questi ultimi troviamo Jimi Hendrix, Ozzy Osbourne e i Dinosaur Jr.. Troverete l'elenco completo dopo la pausa.
Guitar Hero World Tour è atteso per l'autunno su PS3, Xbox 360, Wii e PS2.
Airbourne – "Too Much Too young..."


At the Drive-in – "One Armed Scissor"


Black Rebel Motorcycle Club – "Weapon of Choice"


Bob Seger – "Hollywood Nights"


Dinosaur Jr. – "Feel the pain"


Jimi Hendrix - "Purple Haze" (live)


Jimi Hendrix - "The Wind Cries Mary"


Ozzy Osbourne - "Crazy Train"


Ozzy Osbourne - "Mr. Crowley"


Silversun Pickups – "Lazy Eye"


Survivor – "Eye of the Tiger"