Prince of Persia: ecco Gyllenhaal nei panni di Dastan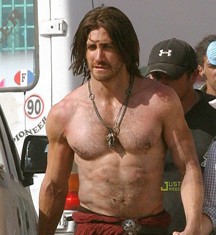 Vi abbiamo già parlato del film su Prince of Persia, dal nome Prince of Persia: Sands of Time, prodotto da Jerry Bruckheimer e diretto da Mike Newell, dove recita Jake Gyllenhaal.
Adesso ci giungono anche le prime foto dal sito Just Jared che ritraggono Gyllenhaal nelle vesti di Dastan, il Prince of Persia.
La galleria completa è visibile di seguito. Cosa ne pensano gli appassionati di questo Principe di Persia?
Prince of Persia: Sands of Time
via | Just Jared