Call of Duty: World at War - i requisiti di sistema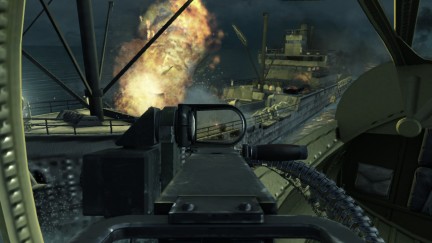 Activision e lo sviluppatore Treyarch hanno annunciato i requisiti minimi di sistema della versione PC di Call of Duty: World at War, atteso quinto capitolo di una delle serie FPS più apprezzate.
Per far girare sul proprio computer il gioco sarà necessario essere in possesso almeno della seguente configurazione:
CPU: AMD 64 3200+/Intel Pentium 4 3.0GHz +
Memoria: 512MB (XP) / 1GB (VISTA)
Spazio su HD: 8 Gigabyte
Scheda Video: 256MB Nvidia 6600GT/ATI Radeon 1600XT or higher (Shader 3.0 or better)
Niente di particolare almeno sulla carta dunque, sperando che i suddetti componenti hardware possano effettivamente bastare a ottenere un'esperienza di gioco degna almeno di essere definita tale.
Vi ricordo che Call of Duty: World at War è previsto per il prossimo autunno su Xbox 360, PS3, Wii e PC.
via | Actiontrip