The Battle for Middle-Earth II - Sreenshot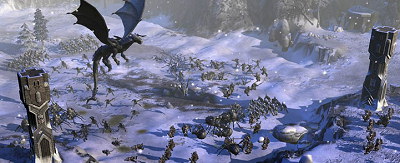 Electronic Arts ha rilasciato dei nuovi screenshot di The Lord of the Rings: The Battle for Middle-earth II, un imminente sequel del gioco strategico in tempo reale basato sui libri di J.R.R. Tolkien e i relativi adattamenti cinematografici. Tra le altre cose, il sequel presenta una grafica migliorata, miglior controllo delle truppe, più fazioni (credo) impersonabili, personalizzazione degli eroi ed una nuova campagna.

Potete trovare anche dei video, a questo link.