[GC 08] Ride to Hell: prime immagini da Lipsia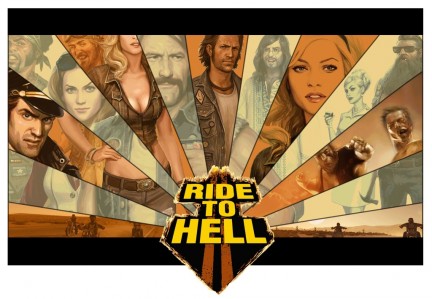 Annunciato alcune settimane fa da Koch Media, Deep Silver ha portato a Lipsia il primo materiale riguardante il prossimo gioco d'azione in free roaming intitolato Ride to Hell.
Il gioco, ambientato nell'america west coast degli anni '60, ci farà vestire i panni di un "easy rider" che avrà il compito di scalare la vetta del potere della propria gang. Il tutto condito da atmosfere adulte, corse in motocicletta e lotte tra bande rivali.
Ride to Hell è atteso per il 2009 su Xbox 360, PlayStation 3 e PC. Di seguito le prime immagini rilasciate alla Games Convention 08 e qui il sito ufficiale.
via | Nextgame