[PAX 08] Gears of War 2 in un nuovo filmato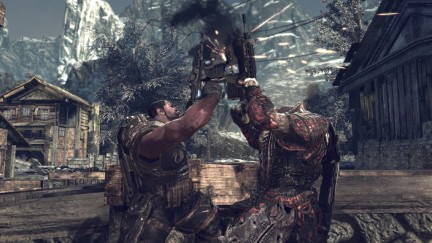 Dal Penny Arcade Expo 2008, ormai una notevole fonte di nuovo materiale, arriva un nuovo succulento filmato per Gears of War 2, gioco d'azione targato Epic Games.
In questo caso specifico vedremo una partita multiplayer nella modalità team deathmatch. Ricordiamo che proprio al multiplayer, ritenuto vitale, gli sviluppatori hanno dedicato particolari sforzi.
Gears of War 2 arriverà in esclusiva Xbox 360 il prossimo 7 novembre. Il video dopo la pausa.