Guitar Hero: Aerosmith - demo X360 anche in Europa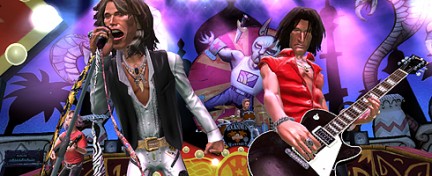 La versione demo di Guitar Hero: Aerosmith, uscita l'altro ieri nel solo territorio americano, è stata resa disponibile anche sul marketplace europeo di Xbox 360.
Su PlayStation 3 probabilmente non arriverà prima giovedì, e anzi è stata anche rimossa dopo pochi minuti dallo store americano.
In questa dimostrativa sarà possibile suonare Sweet Emotion e Dream On degli Aerosmith, Walk this Way degli Aerosmith con Run DMC e I Hate Myself for Loving You di Joan Jett and the Blackhearts.
Guitar Hero: Aerosmith è già disponibile nei negozi da circa due mesi.