The Godfather : Famitsu Scans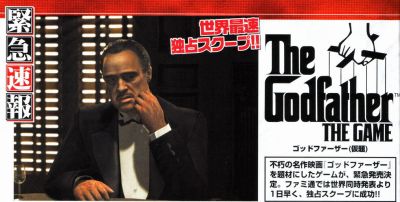 Nonostante un certo scetticismo che mi rimane (lo stile mi ricorda troppo Mafia: City of Lost Eden), devo ammettere che il tie-in del Padrino ha un suo fascino. Xboxyde pubblica alcuni scans di Famitsu che mostrano un gioco virato-seppia che ha un suo perché, almeno dal punto di vista grafico.
Attendiamo qualcosa di più concreto, ma comunque la mia voglia di vederlo é salita di molto.