[Aggiornato] Wrath of the Lich King: svelata la data d'uscita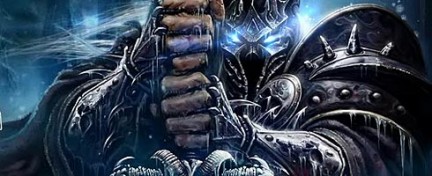 Giornata di voci oggi: dopo quella su Diablo III e StarCraft 2 arrivano nuove notizie sulla possibile uscita di Wrath of the Lich King, seconda espansione di World of Warcraft.
Secondo quanto riportato da WoWInsider, una pubblicità destinata a WoWHead rivelerebbe come data d'uscita dell'atteso add-on il prossimo 13 novembre. Sarà vero? Non si sa, e come al solito ci tocca aspettare eventuali conferme/smentite.
Aggiornamento: Blizzard ha ufficializzato l'uscita dell'espansione per il prossimo 13 novembre in UK e in Europa intera. Dettagli anche per l'edizione speciale che conterrà un libro di 208 pagine con immagini inedite dal gioco, un pet esclusivo, un DVD dietro le quinte, la colonna sonora ufficiale con 21 melodie, un tappetino per il mouse raffigurante la mappa di Northrend e due starter deck del gioco di carte di World of Warcraft, contenenti altrettante carte esclusive.
via | videogaming247