The Silver Case ritornerà sul PlayStation Network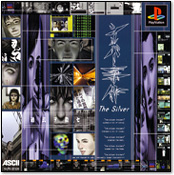 The Silver Case, titolo sviluppato da Goichi Suda nel 1999 per PlayStation, tornerà sui nostri schermi grazie all'accordo stretto tra Sony e Suda51 per portare il gioco sul PlayStation Network.
Uscito a suo tempo sul solo mercato giapponese, The Silver Case è un giallo basato su una serie di omicidi, sui quali investigano la polizia e un giornalista freelance. Non è stato ancora definito quando uscirà il gioco.
via | Eurogamer