Bundle Xbox 360 e The Last Remnant, ma solo per il Giappone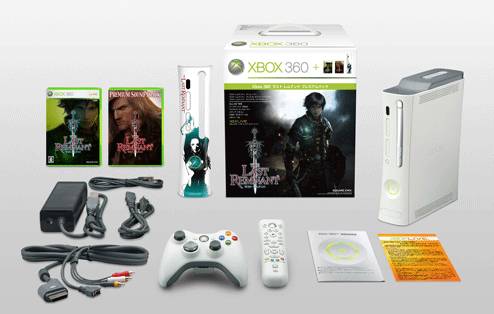 Un annuncio di Microsoft conferma l'arrivo, nel solo territorio nipponico, di un nuovo bundle di Xbox 360 dedicato questa volta a The Last Remnant, gioco di ruolo di stampo orientale targato Square Enix.
Su The Last Remnant, in fase di sviluppo anche per PlayStation 3, le speranze riposte dalla Microsoft sono molte: così come dimostra questo bundle o la presenza di questo gioco al prossimo TGS 2008 (assieme a Star Ocean 4), la casa di Redmond sta cercando in tutti i modi di far fare una "indigestione di jrpg" ai clienti di un mercato, quello giapponese, notoriamente ostico da conquistare. Una premura per il mercato nipponico che, effettivamente, comincia a dare i suoi frutti.
Il bundle, in uscita il 20 novembre in concomitanza con il titolo Square Enix, comprenderà una copia di The Last Remnant, il CD con la relativa colonna sonora, una Xbox 360 con Hard Disk da 60gb, una faceplate griffata, un pad wireless e cavetteria varia, il tutto per circa 240 euro... motivo in più per rammaricarsi dell'esclusività nipponica dell'offerta...