Ride to Hell si mostra in video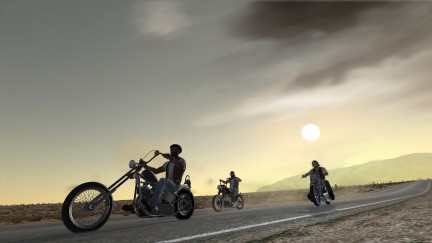 Deep Silver ha rilasciato tramite il sito ufficiale il primo filmato di Ride to Hell.
Come si può notare il gioco ricreerà quelle atmosfere degli anni sessanta che tanto ricordano il film Easy Rider. Le poche informazioni sulla giocabilità indicano che ci sarà la totale libertà di gioco, ambientazioni aperte, gare di motociclette tra bande e, insomma... Sesso Droga e Rock & Roll.
Ricordiamo che Ride to Hell è atteso per Xbox 360, PC e PlayStation 3 il secondo trimestre del 2009. Di seguito il filmato.