Mirror's Edge, God of War e Metal Gear Solid in versione LittleBigPlanet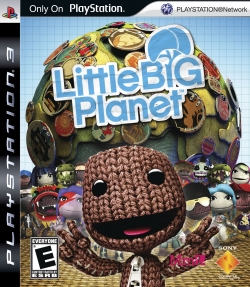 Come abbiamo già visto, la versione beta di LittleBigPlanet si è rivelata una notevole fonte di creatività per molti utenti sparsi per il globo.
Il giorno prima della chiusura dei server della beta pubblica ci siamo divertiti particolarmente a giocare i vari livelli di notevole fattura che riproducono famosi videogiochi per console. Dopo la pausa potrete dare uno sguardo al livello dedicato a Mirror's Edge (che riprende il primo filmato di gioco), quello di God of War (dalle atmosfere veramente simili al gioco originale) e lo stage dedicato Metal Gear Solid ambientato a Shadow Moses.
Fortunatamente i livelli pubblicati durante la fase beta, a detta di Sony, verranno resi disponibili anche per il gioco completo che ricordiamo è atteso per il 22 Ottobre solo su Playstation 3.