The Saboteur: immagini e video "a luci rosse"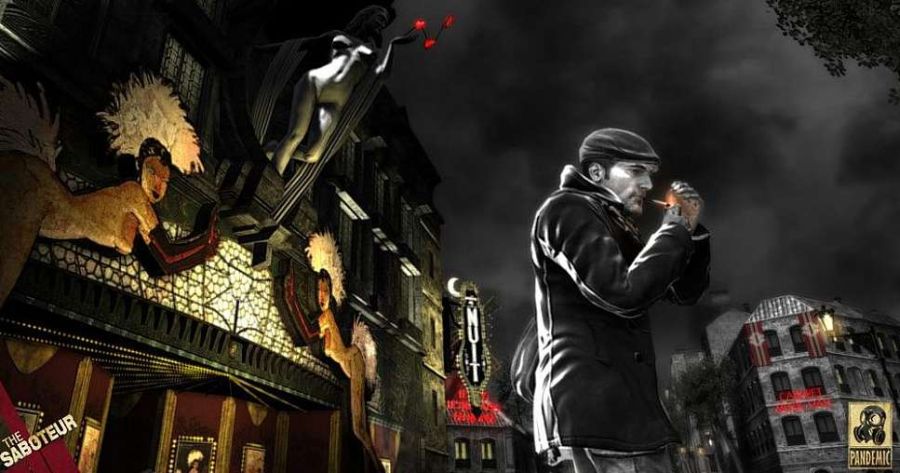 Attraverso una nuova serie di immagini ed un gustosissimo video di gioco di The Saboteur, i ragazzi degli studi Pandemic ci mostrano che la Resistenza al nazifascismo non esaurisce i suoi lati positivi alla "sola" ricerca della libertà negata da una dittatura sanguinaria ma va ben oltre ed offre spunti a dir poco "interessanti".
Per scacciare gli invasori nazisti dalla capitale francese nel pieno della Seconda Guerra Mondiale, Sean Devlin sceglierà astutamente il night club "Belle de Nuit" come base operativa: d'altronde, per organizzare la lotta armata sabotando i centri di comando dei nemici, esiste al mondo un luogo migliore di un locale Art Dèco gremito di conigliette semi-nude pronte a gettarsi ai piedi di chi è disposto a proteggerle dal "lupo cattivo"?
Prima di rispondere alla domanda da un milione di dollari vi ricordiamo che The Saboteur è previsto in uscita su PC, Xbox 360 e PlayStation 3 per il prossimo 8 dicembre: dopo il salto, le restanti immagini in galleria e il relativo trailer, la cui visione è consigliata esclusivamente ad un pubblico di soli adulti (o a chi ha un babbo ginecologo).
The Saboteur: galleria immagini