Il lato diplomatico dei videogiochi: il primo ministro della Polonia regala una copia di The Witcher 2 a Obama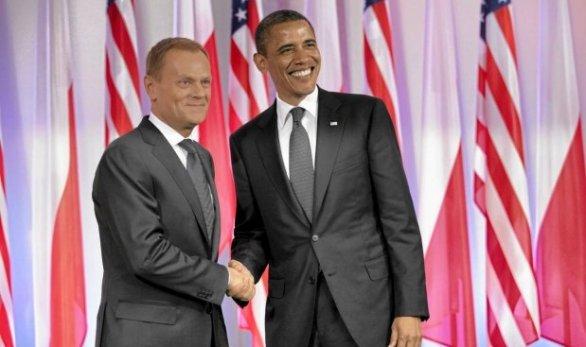 C'è chi pensa che i videogiochi siano degli oggetti talmente deleteri da minare le fondamenta stesse della "famiglia tradizionale", c'è chi li reputa degli infernali strumenti di propaganda delle fantomatiche "lobby gay" e c'è chi, invece, considera questa specifica forma d'arte moderna come un grandioso esempio di riscatto sociale e come simbolo della crescita economica di un Paese.
In occasione del viaggio che il Presidente degli Stati Uniti si è concesso in Europa qualche giorno fa, infatti, il Primo Ministro della Polonia Donald Tusk ha avuto la simpatica (ma geniale) idea di regalare a Obama una copia della Collector's Edition di The Witcher 2.
L'insolito gesto, stando all'entourage di Tusk, testimonia la volontà del governo polacco di incentivare la crescita dell'industria videoludica locale e il talento dei suoi giovani sviluppatori (dai People Can Fly con Bulletstorm e Painkiller ai Techland con Dead Island e Call of Juarez, passando naturalmente per i talenti di CD Projekt, di City Interactive, di Reality Pump e di tanti team minori dediti alla creazione di titoli per PSN e Live Arcade). Speriamo almeno che le scene a luci rosse di The Witcher 2 non pregiudichino in alcun modo il rapporto tra "Mr. President" e la first lady!!!
via | Polygamia