Call of Duty: World at War - inizia la fase beta su Xbox 360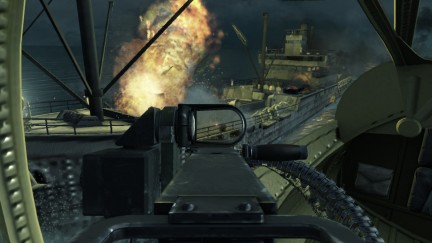 Da poche ore Call of Duty: World at War è ufficialmente entrato in fase beta anche in Italia, nella versione Xbox 360. Il primo sito italiano che ha regalato chiavi di accesso è stato Multiplayer.it.
La beta, che durerà alcune settimane, sarà accessibile anche a coloro che hanno prenotato il gioco nella catena GameStop o nel negozio online dello stesso Multiplayer.it.
Sarà possibile giocare nei panni dei Marines degli Stati Uniti, della Wehrmacht tedesca, dell'Esercito Imperiale giapponese e dell'Armata Rossa russa in una varietà di modalità di gioco: Team Death Match, Free-For-All, Capture the Flag e War. Le mappe saranno invece tre: Castle, Makin e Roundhouse. A presto per alcune considerazioni di Gamesblog.
Nei prossimi giorni la beta verrà allargata anche alla versione PC. Sviluppato dagli spesso bistrattati Treyarch, Call of Duty: World at War è previsto per il prossimo novembre su Xbox 360, PS3, Wii e PC.