Mentre l'attesa per la versione videoludica di Game of Thrones secondo Telltale Games si fa sempre più gravosa, il team di sviluppo della nuova avventura a episodi ha deciso di omaggiarci finalmente con il primo trailer della sua nuova fatica, dedicato ai protagonisti della serie televisiva.
Gli attori più famosi visti in TV riprenderanno infatti il loro ruolo all'interno del Game of Thrones di Telltale, includendo nei nomi noti Peter Dinklage nei panni di Tyrion Lannister, Lena Headey in quelli di Cersei Lannister e Natalie Dormer in quelli di Margaery Tyrell, oltre al Ramsay Snow di Iwan Rheon. Tutti quanti appaiono nel filmato, che conferma dunque le immagini trapelate qualche giorno fa.

Game Of Thrones – A Telltale Games Series









Game of Thrones ci porterà in quel di Westeros nei panni di cinque personaggi appartenenti alla Casa Forrester, insieme ai quali andremo a visitare luoghi arcinoti della serie televisiva copme Approdo del Re e altro ancora, fino alla Barriera.
Il primo episodio dovrebbe essere ormai a pochi giorni dalla sua uscita, che ricordiamo arriverà contemporaneamente su PC, Mac, PlayStation 4, PlayStation 3, Xbox One, Xbox 360 e iOS. Per il momento, non ci resta che ammirare il trailer.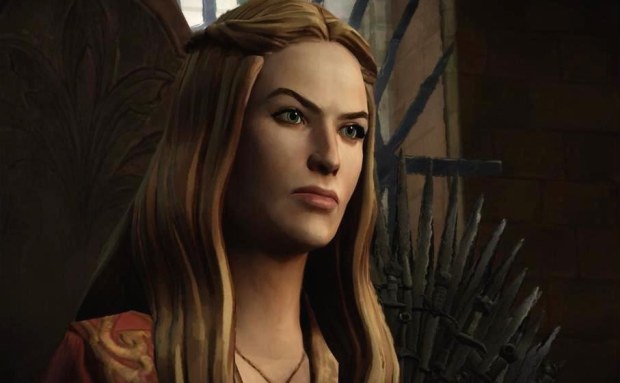 Via | CVG