Half-Life 2: Episode 1 & 2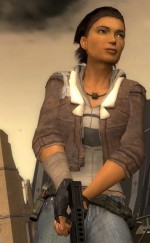 Il direttore marketing di Valve, Doug Lombardi, ha confermato ad Eurogamer.com che il prossimo Half-Life 2: Episode 1 (ex Aftermath), allo stesso tempo sia seguito che expansion pack del noto FPS-capolavoro, sarà di fatto un gioco stand-alone e non richiederà di possedere il "precedente capitolo" Half-Life 2.

"For HL2: Episode 1 we're targeting four to six hours of new single player gaming plus HL2 DM and HL DM: Source for $19.99 - HL2 not required". Una buona notizia (il costo, ~20$) e una brutta notizia (le ore di gioco, 4/6)... speriamo in bene!

Se siete interessati a questa vicenda, vi segnaliamo anche questa intervista di C&VG a Robin Walker, noto Designer/Ingegnere di Valve, riguardo all'evoluzione della storyline di HL 2 attraverso i vari episodi, quanto sarà importante Alyx Vance, i Vortigaunts e gli altri npc, progetti riguardo al multiplayer e soprattutto le prime informazioni su Episode 2, già in fase di sviluppo avanzata.



Valve e tutte le case di produzione collegate alla piattaforma Steam, sembrano puntare molto sulla serialità ad episodi: basti pensare al progetto Sin Episodes.