Age of Conan ancora in sviluppo per Xbox 360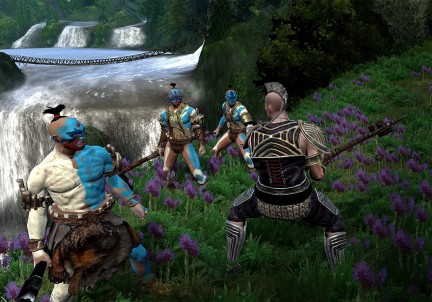 Funcom, editore di Age of Conan, ha affermato in un'intervista rilasciata ad Eurogamer di essere ancora al lavoro per portare l'MMO anche su Xbox 360.
Tutto questo, nonostante la versione originale su PC non abbia ricevuto il successo sperato dalla casa di sviluppo che è stata addirittura costretta a chiudere più della metà dei server disponibili.
Il direttore Craig Morrison non ha rivelato ulteriori dettagli, dicendo soltanto che il team che se ne sta occupando è piccolo e dedicato solo a questo compito. Non ci resta che attendere per vedere se e quando arriverà sulla console di Microsoft.
via | Eurogamer