50 Cent: Blood on the Sand - video sulla cooperativa online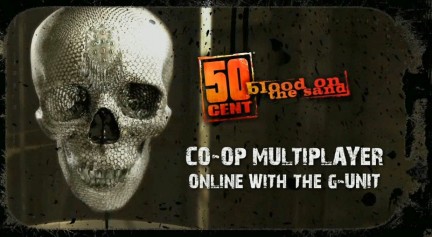 THQ pare seriamente intenzionata a rovinarci la giornata (ovviamente scherziamo), rilasciando infatti l'ennesimo trailer di 50 Cent: Blood on the Sand e cercando di far ricredere i tanti scettici con questo lungo video dedicato esclusivamente alla modalità cooperativa online, da qualche anno una delle caratteristiche più gradite di qualsiasi sparatutto degno di essere chiamato tale.
L'oggetto del contendere è quello che campeggia nell'immagine di questo articolo: il teschio incastonato di diamanti altro non è che "il gettone di partecipazione" di 50 Cent ad un concerto, che finisce con il furto del medesimo da parte di una spietata organizzazione criminale con cui il rapper dovrà vedersela se vorrà ritornare in possesso del suo nuovo compagniuccio da 3.000 carati.
In attesa che ci venga mostrato altro materiale da THQ, vi lasciamo al video cooperativo di 50 Cent: Blood on the Sand, in uscita per questo autunno su Xbox 360 e PlayStation 3.