Konami aumenta il personale per nuovi Metal Gear Solid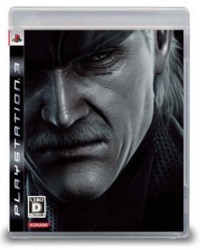 Come riportato nell'annuncio ufficiale, Konami sarebbe in cerca di nuovo personale per futuri progetti legati alla serie Metal Gear Solid e ad altri titoli (Winning Eleven, Jikkyou Powerful Pro Baseball e Bemani).
La software house giapponese avrebbe quindi in cantiere diversi titoli in sviluppo inerenti la saga principale che ha visto il suo ultimo capitolo, Metal Gear Solid 4: Guns of the Patriots, approdare lo scorso anno su Playstation 3.
Cosa ci riserverà quindi il futuro della serie ideata da Hideo Kojima? Un seguito, una conversione per altre piattaforme o dei remake? Restate sulle nostre pagine per ulteriori informazioni a riguardo.
via | Joystiq