[GDC 09] Fallout 3 il Developer's Choice Award Game of the Year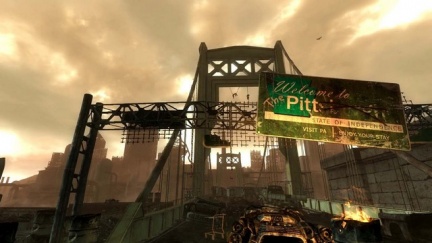 Nonostante lo scivolone del rilascio di The Pitt, il gruppo Bethesda avrà di che essere contento visto che Fallout 3 si è aggiudicato il premio di GotY (Game of the Year - Gioco dell'anno) tra l'elenco dei prestigiosi Developer's Choice Awards, assegnati ovviamente durante la GDC 09.
Preziosi riconoscimenti anche per LittleBigPlanet, a cui vanno i premi come Miglior Design, Tecnologia e Debutto, oltre al riconoscimento come maggior Innovazione. Trovate la lista completa dei premi dopo la pausa.
Best New Debut: LittleBigPlanet


Best Audio: Dead Space


Best Game Design: LittleBigPlanet


Best Downloadable Game: World of Goo


Best Handheld Game: God of War: Chains of Olympus


Ambassador Award: Tommy Tallarico


Best Writing Award: Fallout 3


Best Technology Award: LittleBigPlanet


Best Visual Art Award: Prince of Persia


Pioneer Award: Harmonix's Alex Rigopulos and Eran Egozy


Innovation Award: LittleBigPlanet


Lifetime Acheivement Award: Hideo Kojima


Game of the Year Award: Fallout 3
via | vg247