Zone of the Enders 3: Kojima dice "perche no?"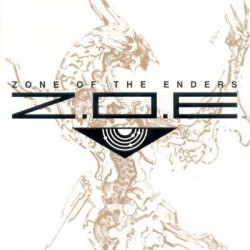 Se è pur vero che il grande Hideo Kojima è noto ai più quale padre di Metal Gear Solid, bisogna ammettere che anche altre delle sue creazioni hanno riscosso parecchio successo - non ultimo, Zone of the Enders.
Quest'altra serie - che vanta all'attivo due episodi su PS2 ed uno spin-off su GameBoy - è probabilmente la più acclamata tra quelle a cui Kojima-san ha dato vita dopo quella di Snake. Non a caso, a distanza di sei anni dal rilascio del secondo, ci si chiede ancora che fine abbia fatto il terzo episodio.
Ebbene, durante l'ultimo podcast relativo al suo blog ufficiale, la domanda è stata la seguente: "Quante persone vogliono realmente un seguito di Zone of the Enders?".
A rincarare la dose è stato Aki Saito, il quale non solo ha dichiarato di voler capire fino a che punto possa interessare un probabile ZOE 3, ma ha pure incoraggiato a scrivere i propri commenti a riguardo. Eccovi il link, non si sa mai.
via | Ps3center