[GamesCom 2010] The Witcher 2: Assassins of Kings nuovamente filmato e fotografato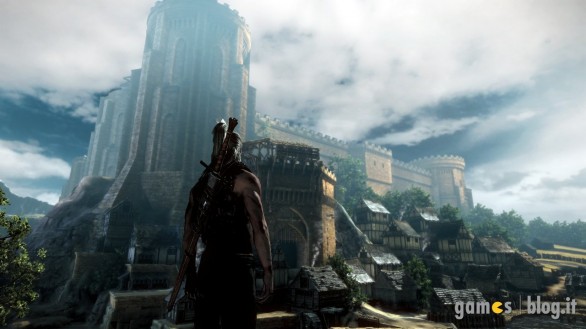 Non potendo assolutamente mancare al GamesCom 2010, i ragazzi di CD Projekt hanno portato a Colonia una meravigliosa galleria immagini di The Witcher 2: Assassins of Kings accompagnata da una lunga video-dimostrazione con 25 minuti circa di sequenze di gioco inedite.
Come spiegatoci in aprile dal senior producer Tomasz Gop nel corso di un'intervista concessaci in esclusiva, il talentuoso team di sviluppo di Varsavia si sta adoperando per infondere in The Witcher 2 tutte le caratteristiche che hanno entusiasmato a suo tempo gli acquirenti del capitolo precedente della saga, cercando al contempo di migliorare tutti gli aspetti dell'opera (dal canovaccio narrativo al sistema di combattimento) per donarci un'esperienza di gioco originale e famigliare al tempo stesso.
Vi lasciamo alle amorevoli cure di Geralt di Rivia ed attendiamo con impazienza l'ufficializzazione della data d'uscita di The Witcher 2: Assassins of Kings su PC, prevista indicativamente per il primo trimestre del 2011 e, perchè no, l'annuncio di un'ipotetica conversione postuma per PS3 ed X360.
The Witcher 2: Assassins of Kings - galleria immagini