Medal of Honor: il multiplayer in immagini e video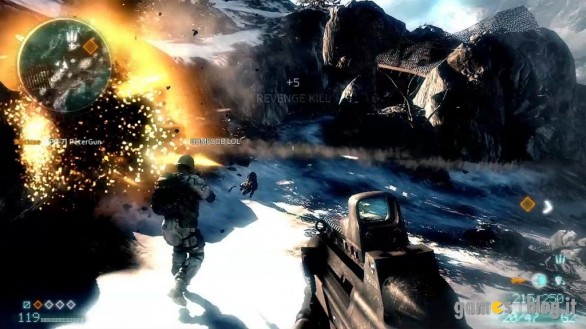 I ragazzi di Electronic Arts, dopo aver giustamente ribadito il loro sacrosanto diritto a creare videogiochi in libertà dopo le critiche mossegli di recente dal Ministro della Difesa britannico Liam Fox per la presenza dei Talebani tra le fazioni impersonabili nella campagna multiplayer di Medal of Honor, quest'oggi tornano a farci visita per arricchire la sezione multimediale del loro attesissimo sparatutto in prima persona con un nuovo filmato e con una serie di immagini inedite.
Teatro unico dei combattimenti ammirabili nel video e nelle immagini che troverete dopo la pausa è una mappa montana della modalità multiplayer che, com'è ormai noto, è realizzata dagli sviluppatori svedesi di EA DICE sulla base del motore grafico Frostbite in contemporanea con i colleghi di EA Los Angeles, alle cui amorevoli cure è stata invece affidata la creazione della campagna in singolo utilizzando una versione pesantemente modificata dell'Unreal Engine 3.
Medal of Honor è previsto in uscita su PC, X360 e PS3 per il 15 ottobre.
Medal of Honor: galleria immagini