Enslaved: un nuovo video ci mostra i primi 15 minuti di gioco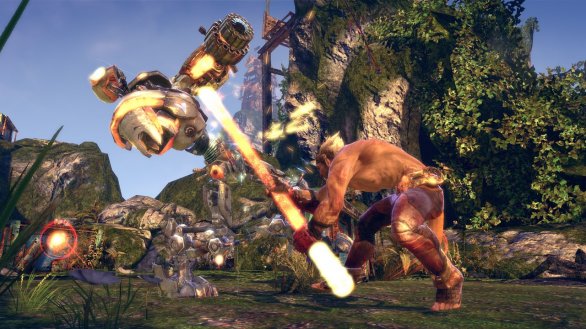 A qualche giorno dalla sua entrata in fase Gold (l'ultima prima della distribuzione), e ad un mese esatto dall'approdo sugli scaffali, Enslaved: Odyssey to the West si mostra in un nuovissimo video. In esso vengono riportati i primi 15 minuti di gioco, dai quali ci sembra di cogliere qualche spunto incoraggiante.
Che il titolo targato Ninja Theory fosse ambientato in un fantascientifico (fino a che punto?) futuro post-apocalittico in cui uomo e macchine convivono forzatamente, è noto a tutti. Tutti via esercita un certo fascino assistere ad una Manhattan in totale stato di rovina e d'abbandono. E questo per quanto concerne l'ambientazione.
Sì perché, in realtà, questa breve introduzione si svolge per larga parte all'interno di un'aeronave. L'intento di Trip e Monkey, seppur ognuno per conto proprio, sarà lo stesso: evadere da quella prigione a mezz'aria. E poi scene d'intermezzo, fasi di combattimento ed altro ancora nel video che troverete subito dopo il salto.