Gears of War 3: la Beast Mode in video dal PAX 2010 (cam)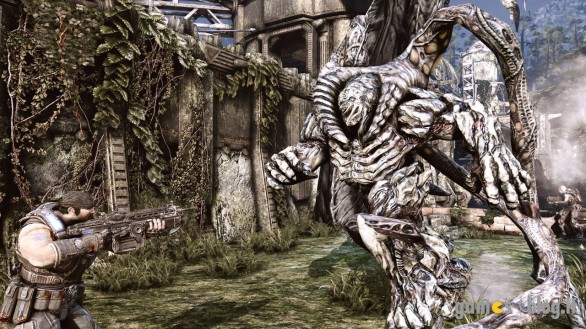 Approfittando, come è naturale che sia, dell'immensa eco mediatica del PAX 2010 di Seattle, i ragazzi di Epic Games si sono prodotti in una truculenta video-dimostrazione dedicata tutta alla Beast Mode di Gears of War 3.
Similarmente all'Orda, in modalità Beast gli utenti sono chiamati ad impersonare una Locusta (sia essa un semplice granatiere o, come in questo caso, un letale Berserker) e ad affrontare ondate sempre crescenti di "battiterra" (gli umani) potendo contare sull'aiuto di un massimo di tre amici in Rete.
Il festival della carne di Gears of War 3 aprirà ufficialmente l'8 aprile 2011 in esclusiva su Xbox 360 e nelle macellerie convenzionate.
Gears of War 3: galleria immagini