Call of Duty: Black Ops - mostrate alcune sessioni di gioco della mappa multigiocatore "Giungla"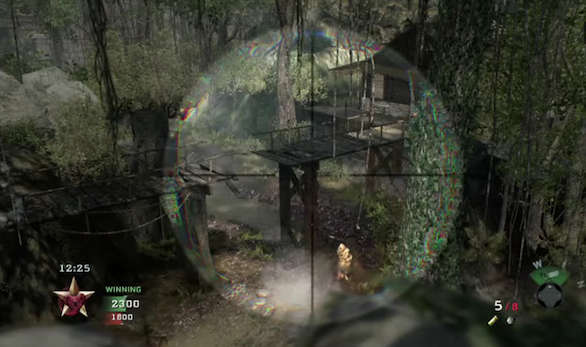 Dopo lo spettacolare trailer dedicato alla modalità singolo giocatore che Activision ha diffuso nella giornata di ieri vi proponiamo ora alcune interessanti sessioni di gioco del multiplayer di Call of Duty: Black Ops.
Grazie a G4TV dopo la pausa potete vedere una video intervista a Mark Lamia di Treyarch che offre in esclusiva delle sequenze inedite della mappa Giungla compresa nella modalità multigiocatore.
Lasciandovi al video, ricordiamo che Call of Duty: Black Ops è atteso il 9 novembre per PC, PlayStation 3 e Xbox 360.