Borderlands: aumento dei livelli massimi entro un paio di settimane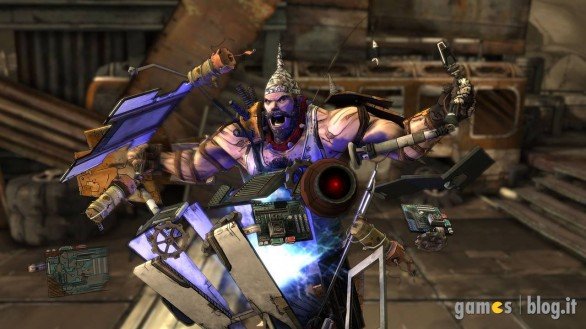 Gearbox Software ha dichiarato sul proprio forum ufficiale che l'atteso aggiornamento 1.41 di Borderlands, originariamente previsto per il 12 ottobre, arriverà solo "entro un paio di settimane".
"L'update è finito ed è in fase di revisione per il lancio", ha scritto Adam Fletcher, marketing coordinator di Gearbox. "In altre parole...ci siamo *quasi*! Pensiamo di ottenere il permesso di uscire entro un paio di settimane, forse anche prima".
La patch porterà il tetto massimo dei livelli dei personaggi a 58 per tutti i giocatori, e a 69 per coloro che hanno scaricato l'espansione The Secret Armory of General Knoxx, oltre a risolvere alcuni problemi legati a Obiettivi e Trofei.