PlayStation Plus: svelati i contenuti di marzo
Tomb Raider, Dead Nation Apocalypse Edition, Bothers a Tale of two Sons e PixelJunk Monsters Ultimate HD entrano nella Instant Game Collection
Seppur in ritardo rispetto alla loro solita tabella di marcia, i curatori del PlayStation Blog sciolgono ogni riserva sul programma di marzo previsto per gli abbonati al PS Plus e annunciano i titoli che dalla prima settimana del prossimo mese entreranno a far parte della Instant Game Collection su PS4, PS3 e PS Vita.
PlayStation 4



5 marzo - Dead Nation: Apocalypse Edition


PlayStation 3



5 marzo - Tomb Raider


5 marzo - Brothers: A Tale of Two Sons


PlayStation Vita



5 marzo - Pixeljunk Monsters Ultimate HD


5 marzo - Smart As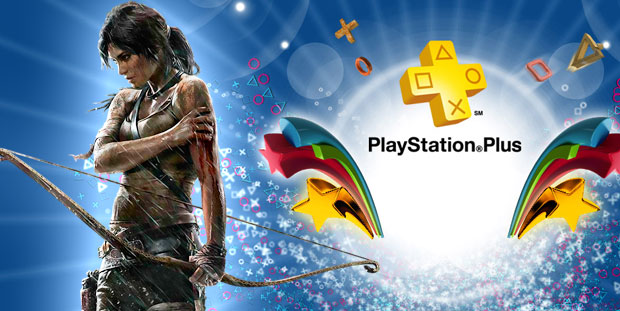 Nella prossima ondata di titoli scaricabili e giocabili gratuitamente su PlayStation 4, PlayStation 3 e PS Vita ci verranno così proposti lo splendido action a mondo aperto di Crystal Dynamics, l'edizione "potenziata" dello sparatutto zombesco con visuale dall'alto degli studi Housemarque, l'emozionante avventura degli Starbreeze, l'adrenalinico tower defense dei Q-Games e la versione PS Vita di Smart As, il puzzle/brain training sviluppato dal Climax Group.
In virtù dell'ingresso nella Instant Game Collection di Tomb Raider, Dead Nation Apocalypse Edition, Bothers a Tale of two Sons, Smart As e PixelJunk Monsters Ultimate HD, a partire dal giorno di lancio di questi titoli non potranno essere più scaricati i videogiochi legati alle offerte di febbraio e dei mesi precedenti, come ad esempio Outlast su PS4,Metro Last Light su PS3 e Guacamelee! su PS Vita: se non li avete ancora scaricati, quindi, affrettatevi a farlo finchè sono gratuiti.
PlayStation 4

PlayStation 3



5 marzo - Metro Last Light


5 marzo - Guacamelee! (in Cross-Buy con la versione PS Vita)


PlayStation Vita



5 marzo - Dynasty Warriors Next


5 marzo - ModNation Racers Road Trip