Michael Jackson: The Experience - trailer di lancio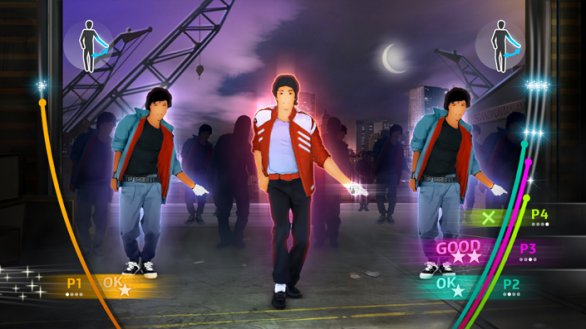 Per chi non ne fosse al corrente, sappia che dall'altro ieri è disponibile l'ultimo titolo ispirato al re del Pop, Michael Jackson. Targato Ubisoft, questo titolo non poteva che essere chiaramente incentrato sulla danza, di cui Jacko, col suo stile, ne ha fatto senza alcun dubbio il proprio marchio di fabbrica. Ovviamente, per celebrare quest'uscita, non poteva mancare il trailer di lancio del gioco, che troverete dopo la pausa.
Michael Jackson: The Experience ci porterà a ripercorrere quella che è stata un po' la storia di questo personaggio, che ha lasciato indubbiamente un'impronta indelebile di sé. Tra i brani proposti i fan troveranno sempre delle pecche, dato che in certi casi l'unico modo per accontentare tutti sarebbe quello di fornire l'intera discografia. Beh, per quello si sono i contenuti scaricabili (sic)!
Oltre al trailer di lancio, dopo la pausa vi segnaliamo pure la lista completa dei brani presenti. Ricordiamo che al momento Michael Jackson: The Experience è disponibile su Wii, PSP e DS. Durante i primi mesi del 2011, invece, sono anche previste le versioni per Xbox 360 e PlayStation 3 (ovviamente compatibili con Kinect e Move).
Tracklist ufficiale
Another Part of Me (esclusiva Walmart)
Bad
Beat It
Billie Jean
Black or White
Dirty Diana
Don't Stop 'Til You Get Enough
Earth Song
Ghosts
Heal the World
In The Closet
Leave Me Alone
Money
Remember the Time
Rock with You
Smooth Criminal
Speed Demon
Streetwalker
Sunset Driver
The Girl Is Mine
The Way You Make Me Feel
They Don't Care About Us
Thriller
Wanna Be Startin' Somethin'
Who Is It
Will You Be There
Workin' Day and Night