Xbox Games Store: le novità di giovedì 29 maggio
Xbox Games Store: tutte le novità di questa settimana (dal 27 maggio al 3 giugno)
Il 66% di sconto sul prezzo delle versioni Games on Demand per Xbox 360 di Lost Planet 3 è una delle offerte più importanti di questa settimana
Salve a tutti e bentornati al nostro consueto appuntamento del giovedì mattina dedicato agli aggiornamenti e alle ultime novità sui contenuti aggiuntivi, sulle versioni dimostrative, sui titoli indipendenti e sugli sconti a tempo previsti sull'Xbox Games Store di Xbox 360 e Xbox One per questa settimana e per la prima metà della prossima. Senza indugiare oltre, partiamo quindi con le offerte dei Deal of the Week che avranno luogo da qui sino al prossimo 3 giugno:

Offerte della settimana (fino al 3 giugno e solo per gli utenti Xbox Live Gold)

Earth Defense Force 2025 (per chi ha già acquistato la versione Combo Breaker) - sconto del 33% - 43,54€


Star Trek - sconto del 67% - 6,59€


Aliens: Colonial Marines - sconto del 75% - 7,49€


Alien Hominid HD - sconto del 50% - 4,74€


Lost Planet 3 - sconto del 66% - 10,19€


Aliens vs Predator - sconto del 68% - 6,39€


Alien Breed Episode 1 - sconto del 50% - 2,39€


Alien Breed 2: Assault - sconto del 50% - 2,39€


Alien Breed 3: Descent - sconto del 50% - 2,39€


Queste invece sono le restanti novità che ci attendono per questa settimana sugli store digitali di Xbox 360 e Xbox One: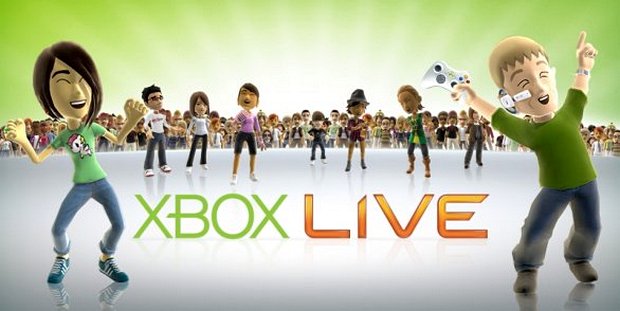 Xbox Live Arcade

Xbox 360 - Max: The Curse of Brotherhood

Games With Gold

Saints Row: The Third (dal 16 al 31 maggio)

Add-on di giochi

The Wolf Among Us - Episode 4: In Sheep's Clothing
Minecraft: Xbox 360 Edition - 4 nuovi elementi
Rocksmith 2014 Edition - 23 nuovi elementi
DOA5 Ultimate - 14 nuovi elementi

Giochi su richiesta

Watch Dogs
Dark Souls
Bound by Flame
The Amazing Spider-Man 2

Giochi indipendenti

Flappy Worlds
Croc's World
Servo Series I: Overclockers
Tapper

Demo dei giochi

LEGO Lo Hobbit

Temi e immagini giocatore

Hardwood Spades
E4
Hexic 2
N+
Non dimenticate di scaricare la Blogo App, per essere sempre aggiornati sui nostri contenuti. E' disponibile su App Store e su Google Play ed è gratuita.