Transformers: Rise of the Dark Spark, nuovo trailer sulla modalità multigiocatore
Ecco un nuovo trailer del prossimo capitolo videoludico della saga dei Transformers, in uscita il 24 giugno.
Il nuovo capitolo della saga videoludica dei Transformers, annunciato ufficialmente da Activision lo scorso febbraio e in uscita alla fine del mese, avrà la modalità cooperativa Escalation al pari dell'episodio precedente, Transformers: La Caduta di Cybertron.
Activision ha confermato oggi questa modalità con un trailer dedicato che illustra nel dettaglio il delirio che i giocatori si troveranno ad affrontare: orde di Transformers da sconfiggere in una vera e propria escalation che si lascerà alle spalle un bagno di sangue. O di olio, in questo caso.
Transformers: Rise of the Dark Spark, ci saranno anche Bumblebee e Megatron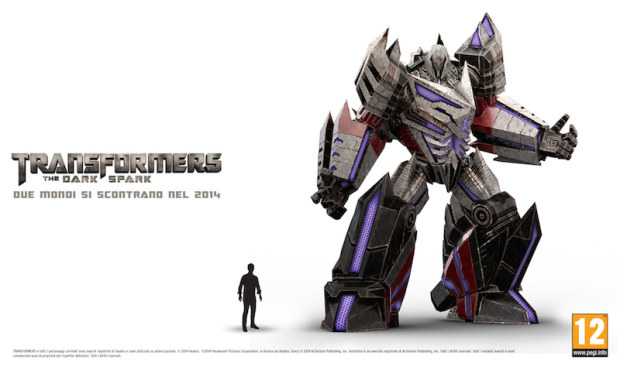 Sarà sufficiente scegliere lo schieramento e il personaggio che si vuole controllare - sono 40, in totale, i personaggi sbloccabili e utilizzabili in questa modalità, ciascuno con caratteristiche uniche - e dare il via al massacro in uno dei tanti scenari disponibili.
Sviluppato da Edge of Reality, Transformers: Rise Of The Dark Spark è di fatto il terzo capitolo della serie War for Cybertron e, come sappiamo già, farà da crossover tra la serie cinematografica e quella videoludica, collegandosi agli eventi narrati in Transformers: Age of Extinction, il quarto capitolo della saga in uscita in Italia il 16 luglio 2014.
LEGGI ANCHE: Transformers 4, nuovo trailer italiano del sequel di Michael Bay
Transformers: Rise Of The Dark Spark, lo ricordiamo, sarà disponibile dal prossimo 27 giugno su PC, PlayStation 3, PlayStation 4, Xbox 360, Xbox One, Nintendo 3DS e Wii U.