The Elder Scrolls V: Skyrim - nuove immagini di gioco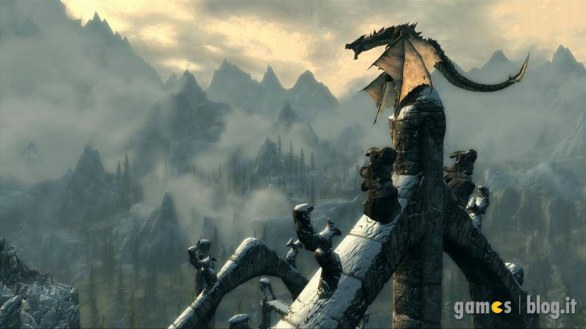 Nella speranza di potervi offrire al più presto il primo filmato di gioco di Skyrim, continuiamo ad attingere alla misteriosa fonte mediatica che, incurante dei sentimenti degli amanti della saga di The Elder Scrolls, centellina una ad una delle immagini inedite dedicate al prossimo capolavoro annunciato degli studi Bethesda.
Stavolta è il turno di quattro scatti che abbiamo già intravisto nelle prime scansioni a bassa definizione del numero di gennaio di Game Informer, e che torniamo ad ammirare quest'oggi per imparare a conoscere quei piccoli grandi dettagli che sfuggono ai più ma che invece mandano in visibilio tutti i cultori del genere, come i deboli nastri di luce che abbracciano le vesti di un cacciatore rannicchiato alle spalle della sua preda o, meglio ancora, come lo sguardo fiero di un possente drago che domina una vallata nell'attesa di scovare un cinghialotto da incenerire col suo alito.
The Elder Scrolls V: Skyrim è previsto in uscita per l'11 novembre su PC, PlayStation 3 e Xbox 360.
The Elder Scrolls V: Skyrim - galleria immagini