Call of Duty Online sbarca in Cina: al via l'Open Beta
Activision e Tencent guardano a Oriente per espandere il franchise di Call of Duty con un MMO free-to-play
Con un adrenalinico trailer live action impreziosito dalla presenza a schermo dell'attore Chris Evans (I Fantastici 4, The Avengers e Captain America), Activision e Tencent annunciano l'apertura dei server di Call of Duty Online, un MMO free-to-play rivolto al mercato cinese e ambientato nella dimensione FPS del Capitano Price e compagni.
Partito all'inizio del 2013 con un'intensa fase di alpha testing a porte chiuse volta a far aderire i canoni classici del gameplay di Call of Duty a un ambiente di gioco esclusivamente in rete e al suo relativo sistema interno per le microtransazioni facoltative, il progetto di Call of Duty Online giunge quindi a piena maturazione per consentire ai milioni di cinesi appassionati di sparatutto in prima persona di immergersi nelle arene multiplayer più iconiche e rappresentative della serie.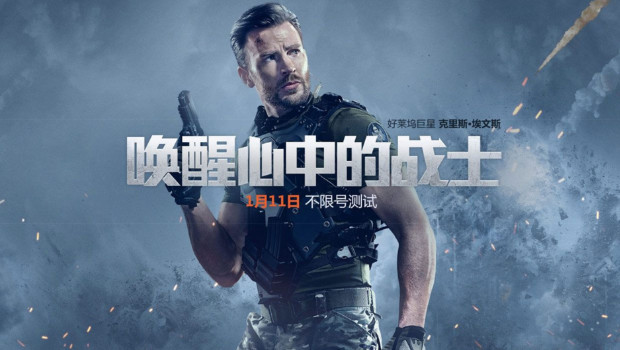 L'esperienza di gioco di CoD Online comprende la campagna a giocatore singolo Hero Ops, le sfide della modalità cooperativa Survival, il modulo Cyborg (con battaglie PvE mai viste in nessun altro titolo della saga) e una ricca selezione di mappe tratte dagli episodi più affermati della serie. A capo del doppio team di sviluppo di Shanghai e Madison (Wisconsin, USA) troviamo i Raven Software, autori dei DLC e Black Ops e co-autori, assieme a Neversoft, Infinity Ward e Sledgehammer, di tutte le mappe multiplayer e le ambientazioni dell'avventura singleplayer di Modern Warfare 3, Ghosts e Advanced Warfare.
La formula adottata in Cina da Activision e Tencent con il primo MMO free-to-play dedicato alla saga sparatutto di Call of Duty, però, difficilmente verrà replicata a breve nei mercati europei e nordamericani visto il successo di vendite riscontrato su tutte le piattaforme con gli ultimi capitoli della serie, ivi compresi Advanced Warfare e il suo Season Pass, con il primo DLC associato, Havoc, atteso al lancio per il 27 gennaio su Xbox One e Xbox 360.