Shadows of the Damned: nuovi bozzetti preparatori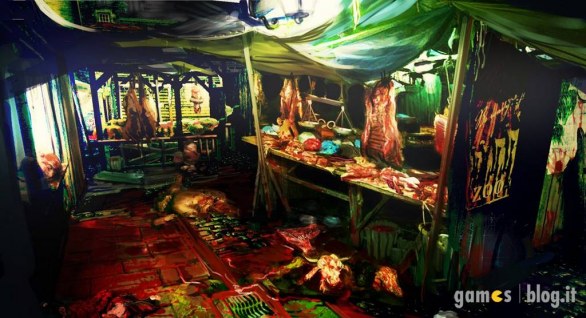 I ragazzi di Grasshopper Manufacture ci consentono di aggiornare la galleria multimediale di Shadows of the Damned attraverso gli odierni bozzetti preparatori che, seppur senza mostrare scene di gioco vere e proprie, danno comunque la misura di ciò che di visionario e folle andremo a vivere attraverso questa loro ultima opera digitale.
Il titolo, nato e cresciuto con il genio di Goichi Suda (alias Suda 51, il papà di No More Heroes) e Shinji Mikami (Dino Crisis, Resident Evil, Vanquish), è uno sparatutto fortemente venato d'horror che ha per protagonista un certo Garcia Hotspur che, armato di una misteriosa pistola con la canna a forma di teschio, cercherà di farsi largo tra demoni e mostri demorfi per raggiungere nell'Inferno la sua amata e strapparla così dalle grinfie del Diavolo.
Prima di lasciarvi alla seconda parte degli artwork in galleria, vi ricordiamo che Shadows of the Damned è atteso in uscita in estate su PlayStation 3 e Xbox 360.
Shadows of the Damned: galleria immagini