Update e Platinum the Trinity in arrivo per BlazBlue: Continuum Shift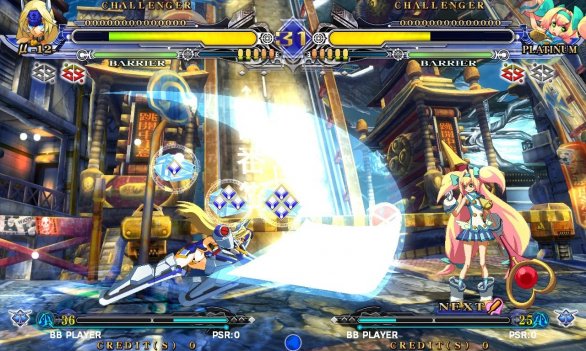 Arc System Works sta completando gli ultimi lavori su una nuova patch per BlazBlue: Continuum Shift, che oltre a risolvere alcuni bug e bilanciare ulteriormente i personaggi preparerà il gioco all'arrivo di Platinum the Trinity.
La versione 1.03 di BlazBlue: Continuum Shift aumenterà le contromisure nei confronti dei ragequitter (i giocatori scorretti che si disconnettono prima della fine delle partite online) e permetterà di selezionare altri personaggi mentre si attende per uno scontro in rete.
L'update conterrà i nuovi bilanciamenti inseriti il 15 Aprile in BlazBlue: Continuum Shift II e preparerà il terreno per il download di Platinum the Trinity, terzo personaggio scaricabile del gioco, che verrà venduto a 560 Microsoft Point su Xbox 360 e a 800 yen su PlayStation 3. Gli aggiornamenti usciranno in Giappone il 10 Maggio su Xbox e il 12 dello stesso mese su PS3.