Shadows of the Damned: nuove immagini di gioco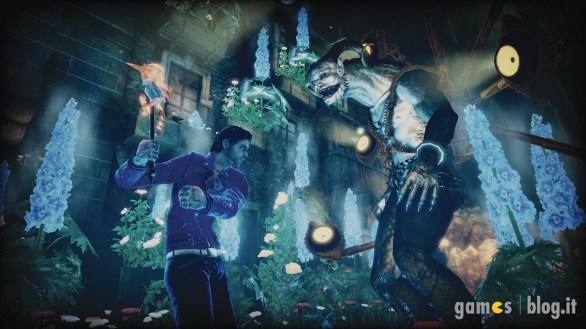 Shadows of the Damned, l'insolito action/horror partorito dalla vulcanica mente di Goichi Suda (il papà di No More Heroes) e Shinji Mikami (Dino Crisis, Resident Evil, Vanquish), torna a far parlare di sé attraverso le sette immagini di gioco inedite che v'attendono dopo la pausa in tutto il loro macabro splendore.
Il progetto, affidato ai Grasshopper Manufacture di Suda51, vede il temerario Garcia Hotspur sfidare i diavoli dell'Inferno con una spettacolare pistola con la canna a forma di teschio che conferisce all'arma un'aria minacciosa e una serie di poteri soprannaturali particolarmente utili in battaglia: scopo dell'avventura sarà quindi quello di aiutare Garcia a falciare mostri deformi e demoni d'ogni sorta per ritornare ad abbracciare la sua amata ragazza.
Sperando quindi che Shadows of the Damned renderà ancor più infuocata l'estate degli utenti PS3 e X360, vi lasciamo alle restanti immagini odierne.
Shadows of the Damned: galleria immagini