Shadows of the Damned: nuove immagini tra mostri deformi e demoni sanguinari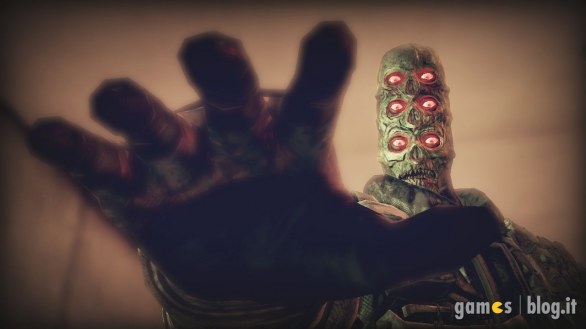 Dopo aver chiarito, tra un video-diario di sviluppo e l'altro, quante ore di gioco ci attendono con la campagna principale di Shadows of the Damned, i ragazzi di Grasshopper Manufacture ci mandano all'Inferno (nel senso buono s'intende!) attraverso la serie di immagini di gioco che troverete nella galleria sottostante.
A chi dovesse essere tornato da poche ore da un viaggio pluriennale su Plutone e a chi si fosse perso i nostri precedenti articoli al riguardo, ricordiamo brevemente che Shadows of the Damned è uno sparatutto di evidente matrice splatter/horror realizzato da quei geniacci di Suda51 e Shinji Mikami: scopo principale dell'avventura sarà quello di impersonare un certo Garcia Hotspur che, armato di una pistola dai poteri soprannaturali, sfiderà i demoni dell'Inferno per cercare la sua ragazza strappatagli di recente dal Diavolo in persona.
Shadows of the Damned sarà disponibile per questa estate nella duplice versione per PS3 e X360.
Shadows of the Damned: galleria immagini