Star Wars: The Old Republic - annunciata la data d'uscita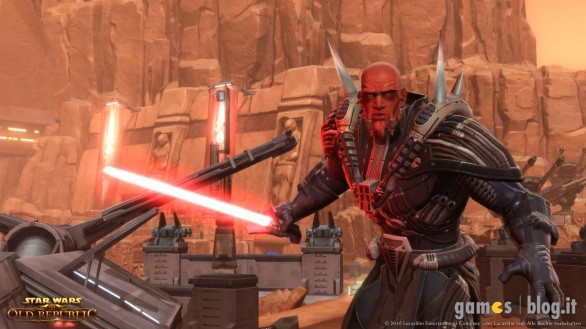 Alla fin fine, Bioware manterrà la sua promessa, anche se davvero per pochi giorni: Star Wars: The Old Republic arriverà infatti entro fine 2011 come annunciato in precedenza. Il team di sviluppo ha comunicato che l'atteso gioco di ruolo online ambientato nell'universo di Star Wars arriverà sul mercato il prossimo 20 dicembre in Nord America e il 22 dicembre in Europa.
Ricordiamo che The Old Republic avrà un sistema ad abbonamento per il gioco, con un periodo gratuito di 30 giorni incluso nella scatola del gioco. Chi vorrà poi continuare a vivere la propria avventura e diventare uno Jedi in piena regola, dovrà sborsare 12,99€ per la sottoscrizione a un singolo mese, 35,97€ per tre mesi e 65,94€ per sei mesi. World of Warcraft inizierà davvero a tremare? Staremo a vedere.
Via | Shacknews.com