Need For Speed: The Run - il modulo multigiocatore in immagini e video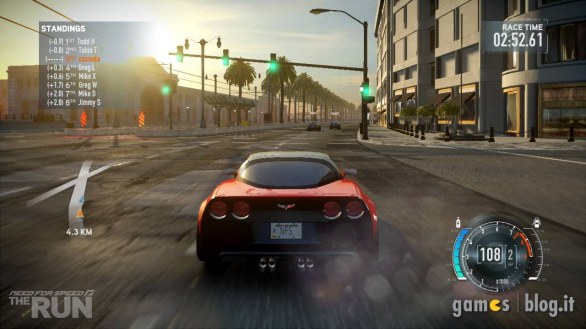 Dopo aver illustrato la campagna principale di The Run con un adrenalinico trailer, i ragazzi degli studi canadesi di EA Black Box sfrecciano sulle strade virtuali del loro prossimo capitolo della saga di Need for Speed per proporci delle immagini e dei filmati dedicati tutti alla modalità multiplayer.
Sorretto interamente dall'Autolog (o meglio, da una sua versione aggiornata rispetto a quella che ha impreziosito l'online di Hot Pursuit prima e di SHIFT 2 Unleashed poi), il modulo in Rete di The Run intreccerà le gare dell'avventura in singolo e le sfide delle modalità competitive propriamente dette per sfornare migliaia di dati che, una volta raccolti dai server di Electronic Arts, suggeriranno in tempo reale gli eventi più adatti all'utente basandosi sul livello raggiunto, sulle auto a disposizione nel proprio garage virtuale e sui tempi conseguiti nei vari tracciati.
Need for Speed: The Run sarà disponibile a partire dal 18 novembre prossimo su PC, PS3, X360, Wii e 3DS.
Need For Speed: The Run - galleria immagini